I forgot to relate that at the meeting a week ago, M, the seven-year-old daughter of one of our members, spent the meeting making a spear. She chose a suitable fallen branch, peeled it as much as possible, and rested the tip in the fire until it was hot enough to harden but not on fire, and then rubbed it against the stones to sharpen it. She kept fire-hardening and sharpening the spear through the whole meeting.
It's good to know we have a member who can catch our food or kill our enemies for us.
Here follow two incubator photos: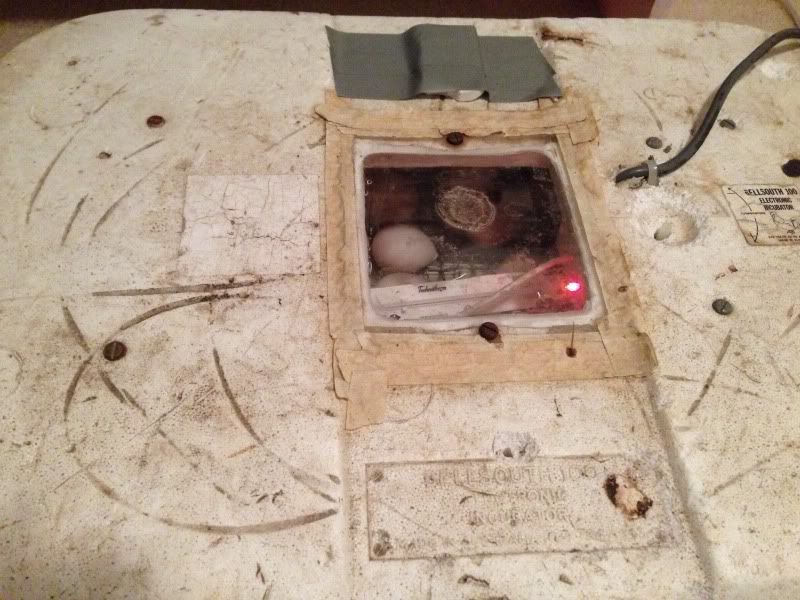 This is the chook group's incubator. The thermostat light is on, because it's been opened recently. You can see the thermometer, some of the eggs, and that the incubator itself has been through the wars. It's not only old enough to vote, it's old enough to have graduated from university.
I think it looks like an Esky. Same insulating principle, but with a heating coil inside instead of ice.
And here are the babies. You can see the pencil marks on the ends of some of them (they all have them: X on one end, O on the other.)
On Tuesday I'll be candling them to see if there's actually anything in there. *wibble*