Chook group working bee was today.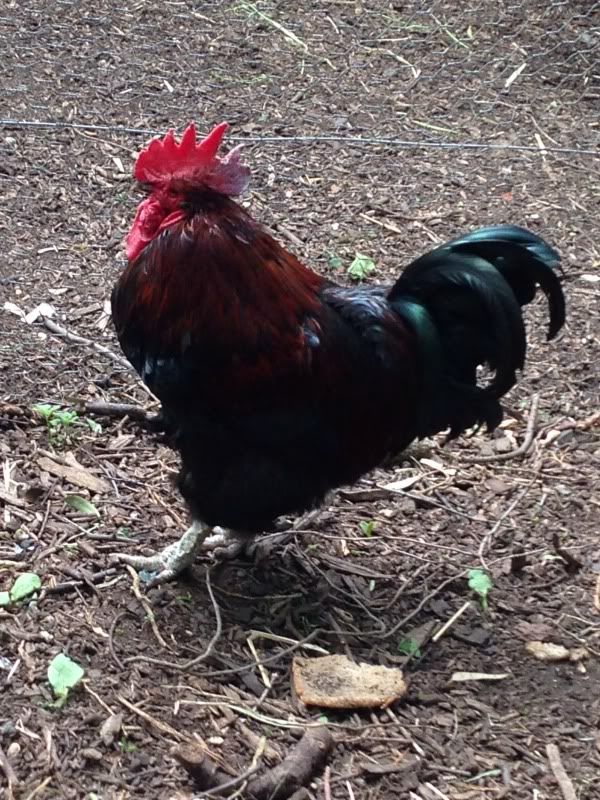 The king in exile, Big Red, observes his flock (and the pretender, Silver) through the fence. He's in exile because we're collecting eggs for the upcoming hatching, and we want Silver to be the father. (Nothing against Red, just that about half the flock is his progeny already.)
It's unsure whether Red will be able to return from exile next week, or whether Silver won't let him back. Red might have to live out his days in the shed and little run we use for quarantine.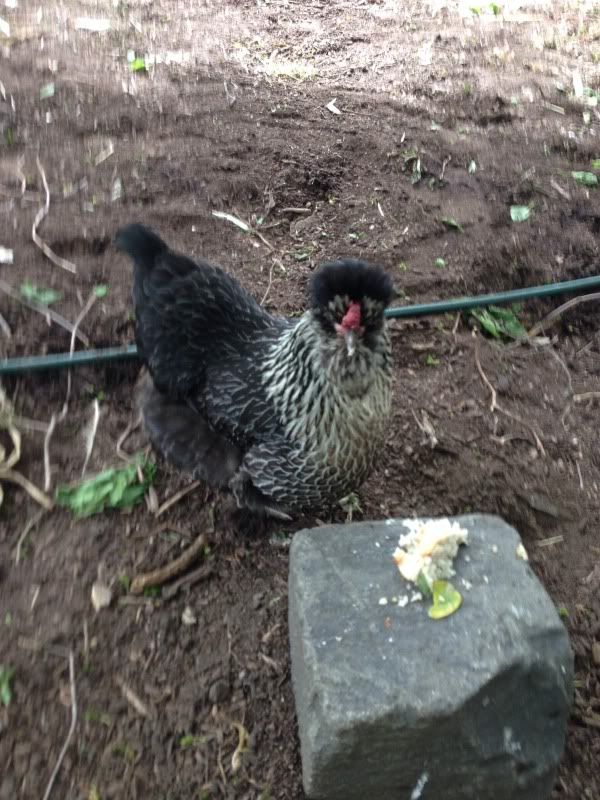 One of the hens who went into exile with Red. There were three, chosen to accompany Red because they were elderly and probably not laying. One of them died of old age, the other two proved to still be laying just fine.
She enjoys some cafe scraps.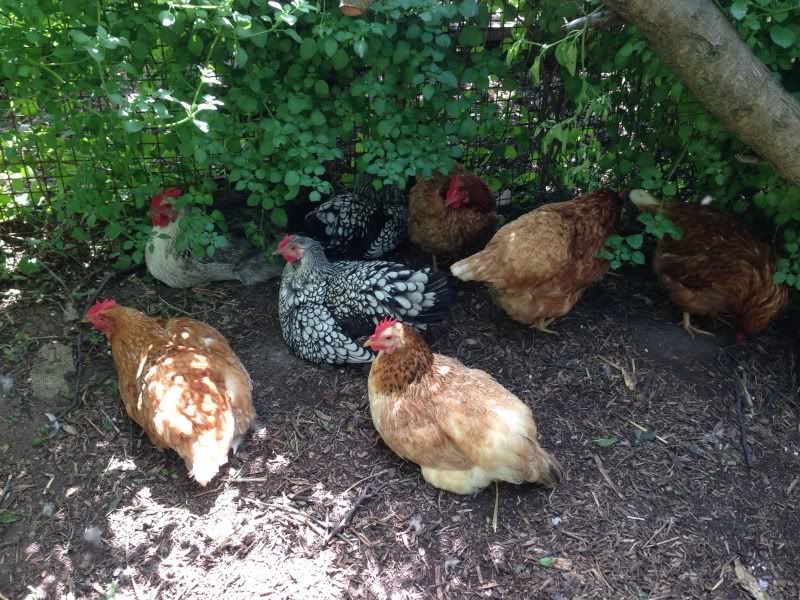 Members of the larger flock hang out in the shade and scratch for worms.
I mentioned the hatching before. It turns out, I'm the lucky mother to be. Or the doula, the midwife, whatever. The group member who didn't duck fast enough. I took home the incubator today (it looks somewhat like an Esky), and I'm to set it up and plug it in tonight to make sure the temperature stabilises before I pick up my 54 new charges midweek.
My duties will be to keep the incubator turned on in the spare room (and Beatrice out of there) and go in there and turn the eggs over twice a day (having marked them with a X on one end and a O on the other, for easy reference.)
21 days from go, they will (I hope) hatch. Not all 54, that would be an unheard of hatching rate, but maybe 30 or so. I understand that, proverbially, I'm not supposed to count them yet. They'll all hatch at the one time, or near enough, and I MUST NOT open the incubator until they're all done (or as many as I think will do so) because it'll let all the heat out. Like cooking popcorn.
When they hatch, I'll move them to a large cardboard box with a desk lamp (with a 100W bulb) over it for heat, and feed them baby chook pellets and make sure they have enough water, and when they're too big for the box I'll farm them out to the other group members, the one who have yards. And when they're big enough, they'll return to the quarantine area, to learn to use the self-feeders, before integrating with the two larger flocks.