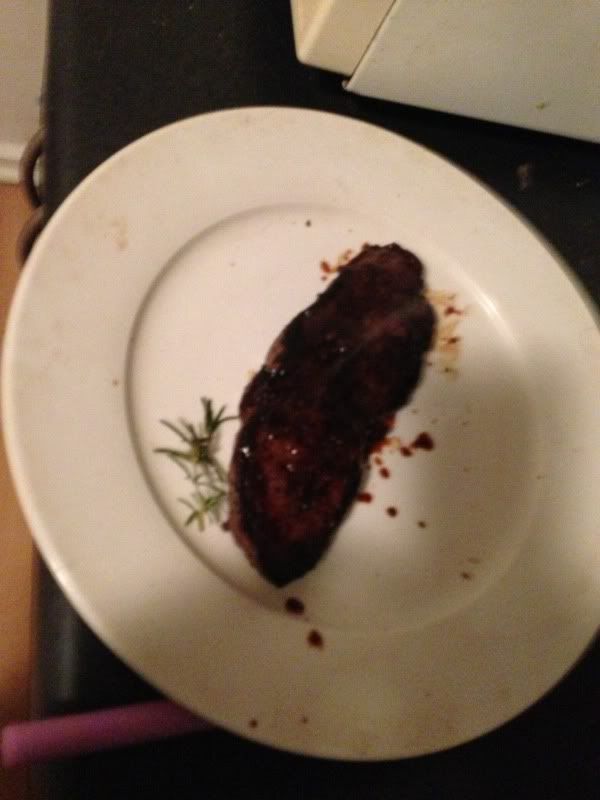 I bought a piece of rump steak from the supermarket for about $3.40. I have never actually cooked steak for myself before. It's not something I eat very often either.
I rubbed olive oil and garlic on it and sprinkled plenty of salt, then cooked it for five minutes on each side in my cast iron pan on medium-high, then put it in the oven at 180'C (350'F) for way, way longer than I should have because the stupid meat thermometer wouldn't come up to the temperature I wanted (which was medium.) Eventually I just cut it open, and it was very dry but still very nice.
I tipped the juices back into the pan, added a sprig of rosemary, stirred it all around, and spread them back onto the steak.
A+, would cook again.