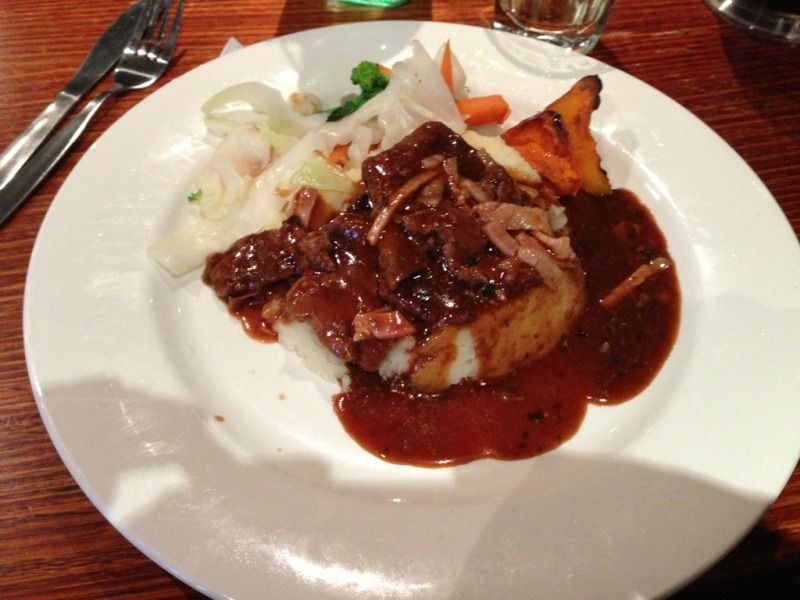 Tonight I went with some local friends to celebrate

cumbernotathome
's 30th birthday. We went to a bistro named Skyways in Airport West. I decided to be daring and order the lamb's fry with bacon, served with mashed potatoes and mixed veg. It was
gross
. I think I could enjoy liver under other circumstances, like cooked
way
better, in smaller pieces, and prepared by someone who is able not to fuck up a) bacon, and b) mashed potatoes. b) tasted like they thought they could make the potatoes richer by adding powdered milk in greater quantity than they would to make up the amount of milk you'd add to mashed potatoes. Let's not go into detail about what a) tasted like, or what the gravy on top was like. It was not the greatest of introductions to offal. But I'll try again.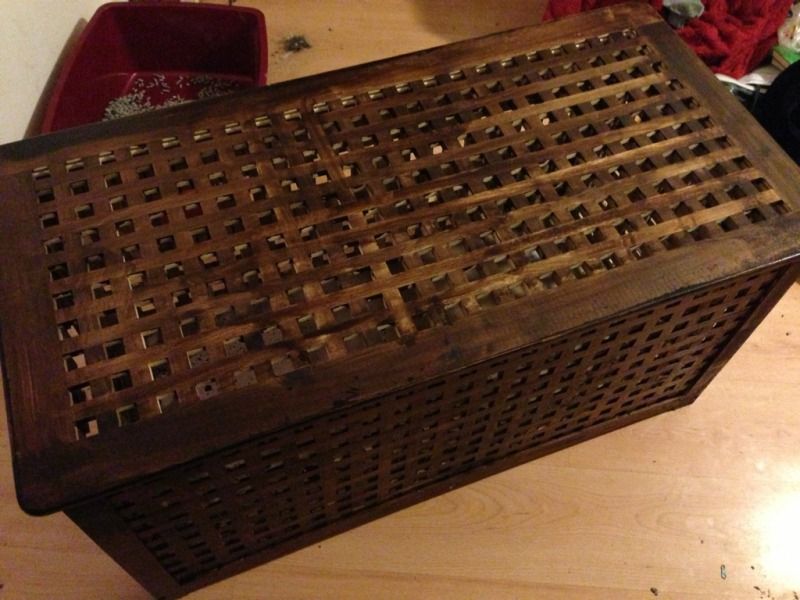 This is Beatrice's litter box box. It is a box with a cat-sized hole cut in one end. The lid lifts off, it's well ventilated, and it has room for a large litter box and the bag of fresh litter and some rubbish bags. It keeps B from tracking litter all over the floor. And today was a hot day, so I got around to giving it its first coat of furniture stain. I chose 'chocolate walnut', and it definitely needs a second coat, but I chose the right colour. (I am very relieved to say that B has not gotten confused about where to go while the box box is drying. Such a smart girl. The item next to the actual box that looks like she did get confused is actually a clump of hair that was under the box before I moved it. I just threw it out now.
Finally: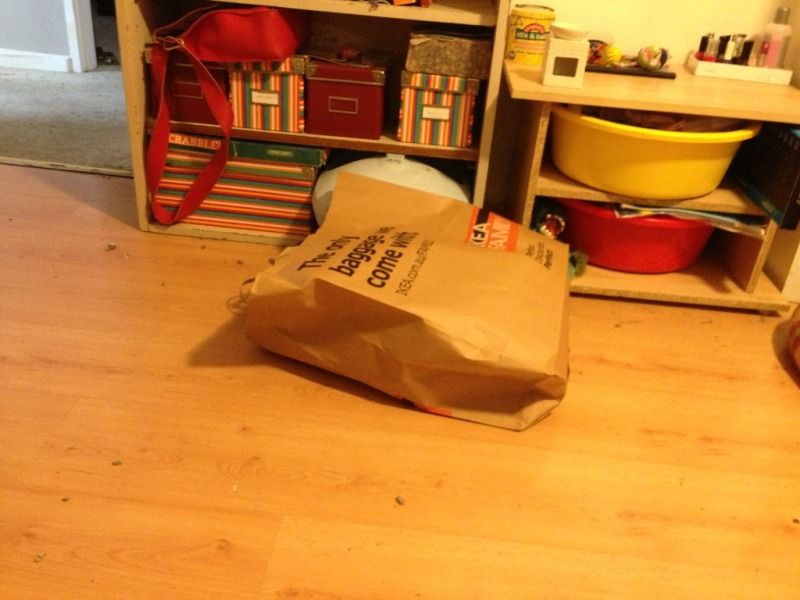 I went to Ikea recently, and brought back this paper bag, but I'm not going to tell you what's in it.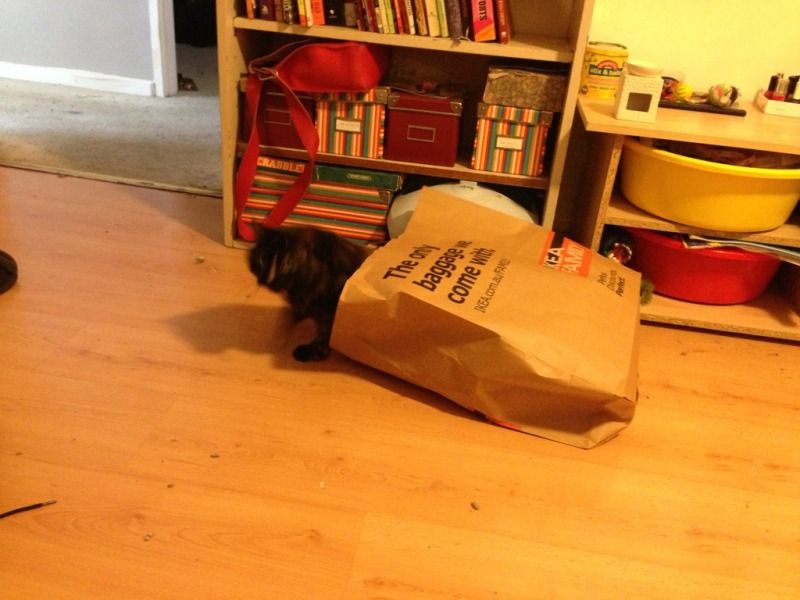 Aw, who let the cat... I mean, who let you in on the secret?
Human, don't you dare made that terrible joke.
---