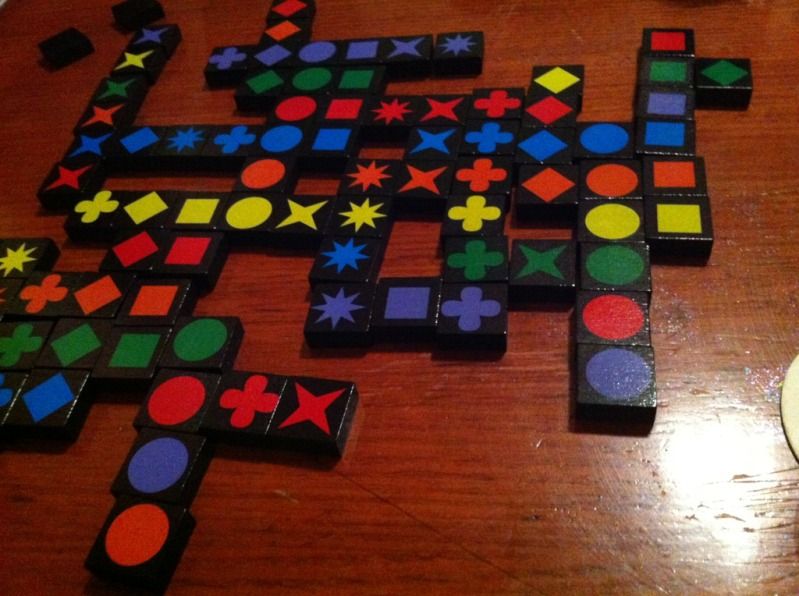 Tonight I went to the board games Meet-Up again, and played
Qwirkle
. I liked it a lot: it has similar strategy to Scrabble, but with no bonus squares, and more even tile distribution (6 shapes, 6 colours, 3 of each combination.) And, of course, no need for an exhaustive English vocabulary. It's quite fast-paced with four people - even with two I expect it would be quicker than Scrabble.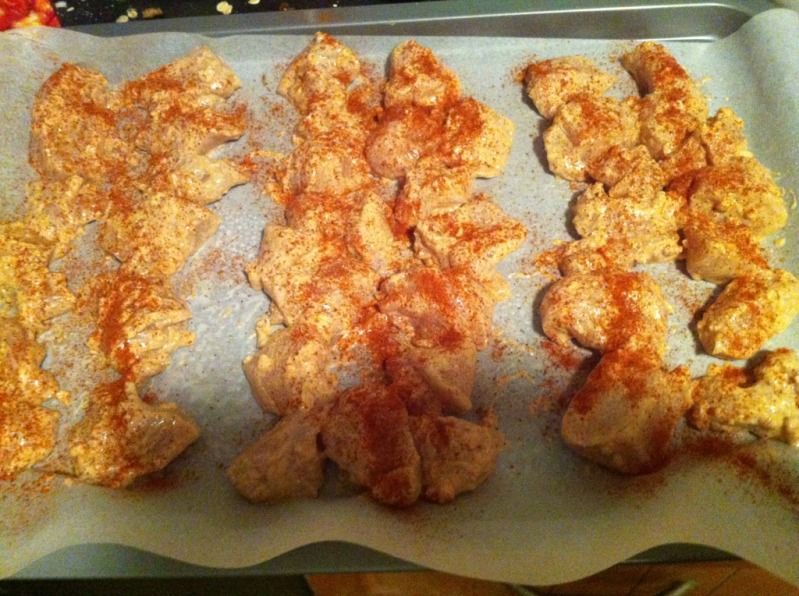 One of my goals this year is to cook a new recipe every month. I actually started this one in December, with Nutella sea salt fudge (OMGYUM.) January's recipe is
tandoori chicken bites
.
Edit:
YES. Yes, I'm pleased I made that recipe. That is very nom indeed.
---