Sewing, Beatrice, kittens, fandom, and Christmas in summer.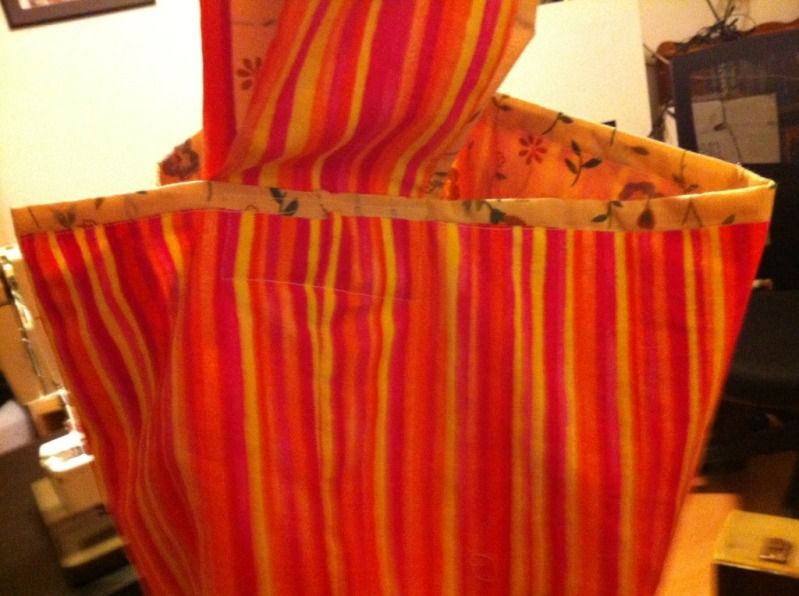 The bag I made my sister for Christmas. I'm really happy with how it came out.
Beatrice helps me make the bag. She was very active in her assistance when I was cutting the fabric, but when I got out the sewing machine she switched to a more supervisory role. Except for the time when she decided the sewing machine's case was a perfect place for her to sleep - she was fine, but I was worried because it's full of pins.
Calvin working the "all shall love me and despair" angle.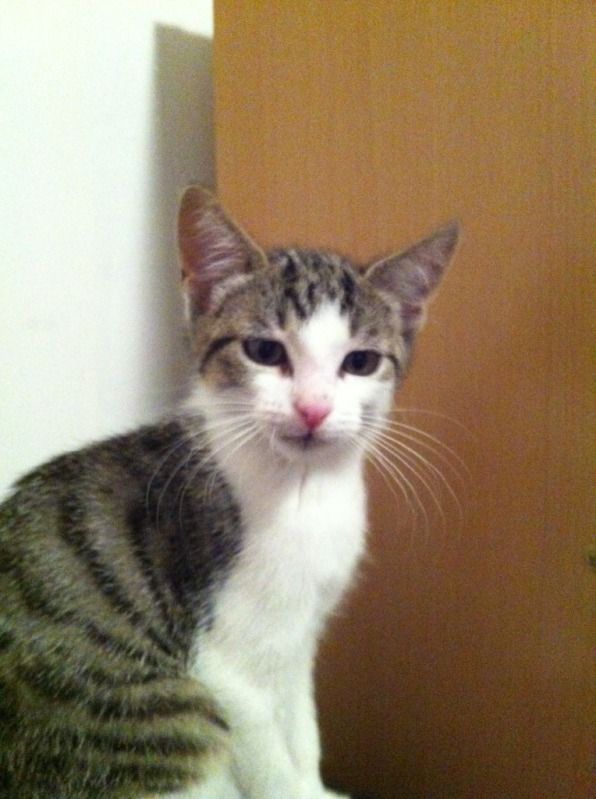 I am very disappointed in you.
I suspect that when Calvin grows up, he's going to be Serious Cat.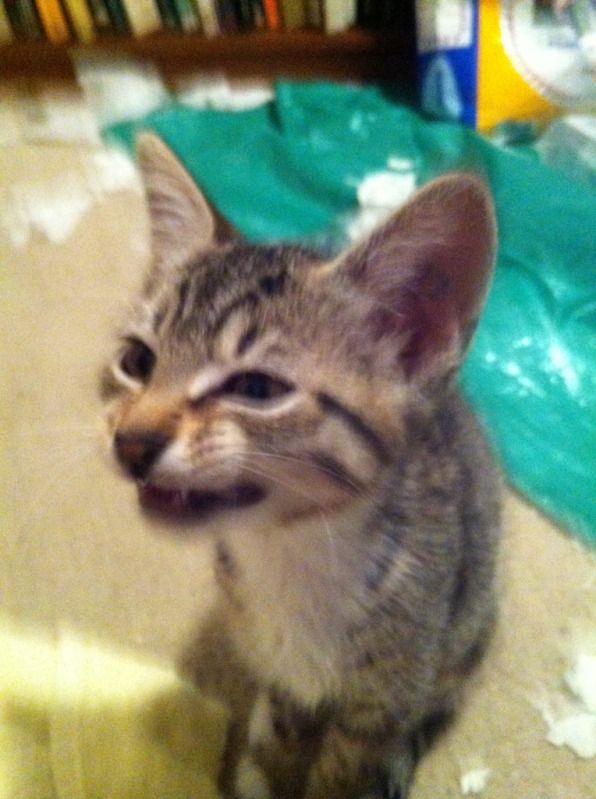 Eloise, however, thinks you're fucking funny. She has a really foul mouth for a kitten. No, literally - she buries her face in the food bowl.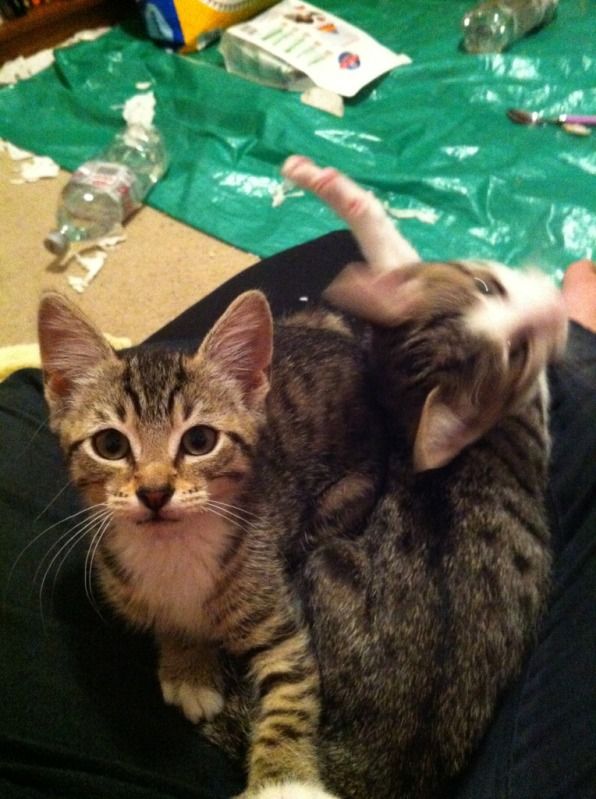 They are very snuggly.
Please excuse the mess: I remove anything wet or smelly from their room several times a day (except for their water dishes, which I keep clean and full of water) but I really cannot be fucked removing dry, clean shredded paper debris more than once a week or so. The Coke bottle is not empty, it's full of water, because whenever I enter or exit the kitten room, two kittens try to get out and one cat tries to come in, and that's hard enough without carrying two bowls of water.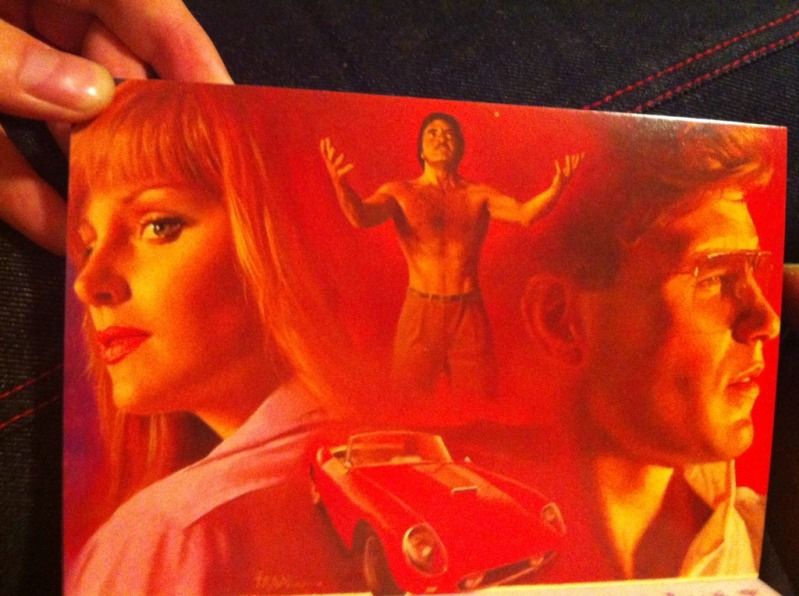 Some local friends gave me a book of romance novel cover art postcards for my birthday this year. I think this one is Pepper/Tony/Bruce fanart.
The best part of Christmas Day: after lunch I'd had enough of family, so I went to the park and lay on the grass looking up at the sky and listening to music.
---